There are three things I can be certain about when I hear that my clients are located in Etobicoke: They are busy, they are practical, and they value their time.
If you have chosen to live in this area, you have likely worked hard to enjoy the astonishing views surrounding you. However, I'm well aware that you might not have ample time to slow down and appreciate nature. When those rare moments of leisure and relaxation occur, they have to be nothing short of perfect.
When it comes to enhancing the outdoor living space of your Etobicoke home, choosing the right decking material is crucial. While wood has been a traditional choice, homeowners are now turning their attention to composite decks. A composite deck offers a perfect blend of durability, aesthetics, and low maintenance, making it an excellent investment for residents in Etobicoke. In this article, we'll explore three compelling reasons why a composite deck is the ideal choice for your Etobicoke home.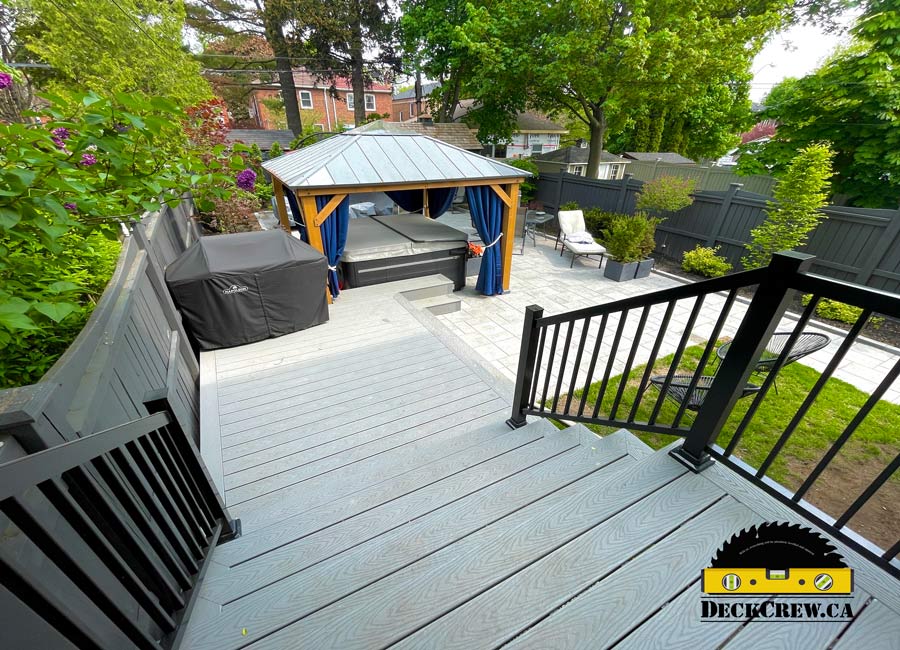 Unmatched Durability and Longevity
One of the primary reasons to opt for a composite deck in Etobicoke is its exceptional durability and longevity. Unlike traditional wood decks, composite decking is engineered from a blend of recycled wood fibers and high-quality synthetic materials, such as polyethylene or polypropylene. 
Etobicoke's fluctuating weather conditions, with cold winters and humid summers, can wreak havoc on traditional wood decks. However, composite decks are designed to withstand extreme temperature variations, ensuring they retain their structural integrity and visual appeal for years to come.
Low Maintenance and Easy Cleaning
Homeowners in Etobicoke understand the importance of spending time enjoying their deck, not endlessly maintaining it. This is where composite decking truly shines. Unlike wood, composite decks require minimal upkeep and are incredibly easy to clean.
With wood decks, you need to stain, seal, and re-paint regularly to protect the surface from the elements. However, composite decks only require occasional cleaning with soap and water to maintain their pristine appearance. They are also resistant to stains, scratches, and fading, making them an ideal choice for families with kids and pets or those who love to entertain outdoors frequently.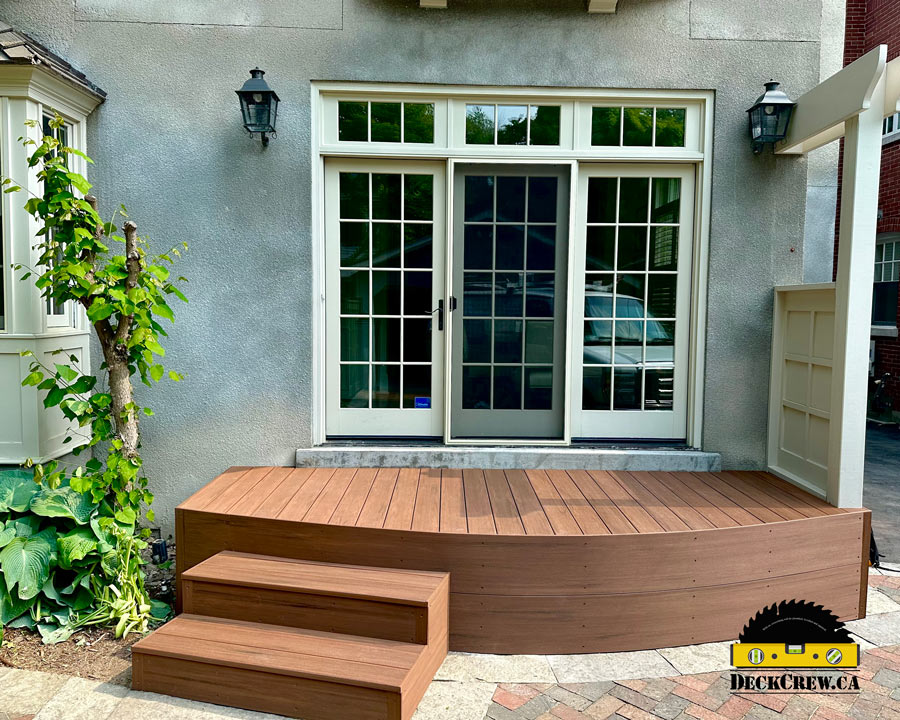 Eco-Friendly and Sustainable Choice
As responsible homeowners, many Etobicoke residents are actively seeking sustainable and eco-friendly alternatives for their homes. Opting for a composite deck aligns perfectly with these values. Composite decking is crafted from a combination of recycled materials, such as reclaimed wood fibers and plastic, diverting significant amounts of waste from landfills.
By choosing composite decking, you contribute to the reduction of deforestation and minimize the overall demand for virgin wood. This sustainable choice not only helps preserve the environment but also sends a positive message about your commitment to eco-conscious practices.
With over five years of experience in the deck-building industry, I have learned that having a deck is not just about adding extra space to the house (which is not too bad). Rather, having a deck is about creating space for those unique moments and experiences that stay in your memories for a lifetime. Truly, having a deck enhances the quality of your life. Like everything else in the world, the perfect match can be magical. And we are here to help you find your perfect match.
A composite deck is a smart investment for homeowners in Etobicoke looking to elevate their outdoor living experience. Its unbeatable durability, low maintenance requirements, and eco-friendly nature make it an excellent long-term choice for any home. By choosing a composite deck, you ensure that your outdoor space remains beautiful and functional for years, without worrying about issues like rot, insects, or constant maintenance. So, whether you're hosting a barbecue, relaxing with family, or enjoying the beautiful Etobicoke weather, a composite deck is the perfect addition to your home.